In the final scene of the movie A League of Their Own, the retired Rockford Peaches teammates reunite at the opening of a new exhibit at the National Baseball Hall of Fame and Museum honoring the All American Girls Professional Baseball League. There's a great moment when Ernie Capadino, one of the league's recruiters who is seldom seen in the movie without a cigar dangling from his lower lip, poses next to a picture of himself taken decades before, that trademark cigar still in his mouth. Immediately, you see the elderly Ernie "reclaim his youth" as the gruff young man portrayed in the photo.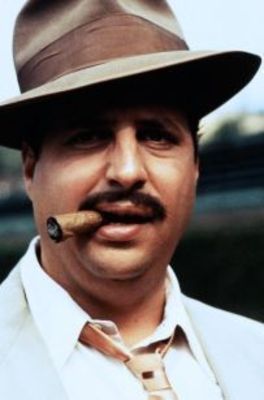 As the former baseball players wander through the exhibit, they too recreate moments of their past by reassuming poses and expressions that the photographs depict. To relive the moments caught on film is an ode to the past, to shared memories and long-forgotten moments. Though clearly nostalgic for the days of baseball glory, team bonding, and Madonna's figure circa 1992, the women are also celebrating all that they've accomplished to get to the present day.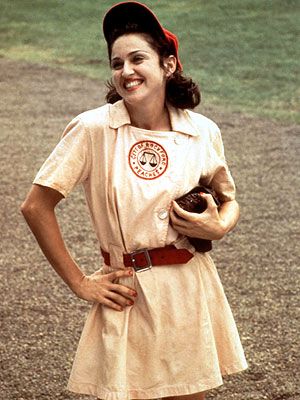 The ability to compare things as they were to how they are now is nothing new. We've been doing it pretty much forever – first through storytelling, music, and writing, then photography made its debut. Looking at pictures is one of the most concrete ways we can revisit our past, and the pasts of others. On visits with my grandparents, a photo album (or five) is guaranteed to make an appearance and the subsequent hours are spent pouring through picture after picture and retelling the stories of each. A moment frozen in time can unleash a rush of memories from the past, but also prompts reflection about where you are in the present.
A photoblog called Dear Photograph takes the sentimental value of a photograph and ramps it up about a million percent. Dear Photograph is a collection of digital pictures that incorporate photographs from the past into new photographs taken in the exact same location, effectively integrating the past into the present. The elements interweave two stories into one, creating something deeply complex that hits right at the heart of our human instinct to feel nostalgic.
It's easy to melt merely at the sight of these photo; then you read the accompanying words and you'd better hope there's a box of tissues nearby. Here are several samples of photos and their descriptions (click the images to enlarge):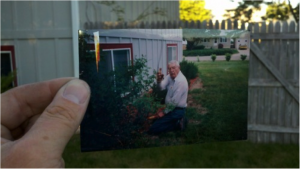 Dear Photograph,
Amongst the weeds in my life, you were my rock. You taught me everything I needed to know about being an honorable man. I miss you Grandpa, now and always.
Love Micheal
Dear Photograph,
I miss life being this awesome.
Kevin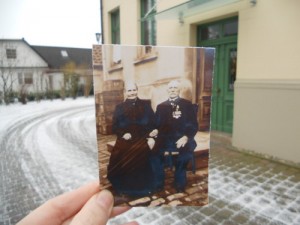 I know you are my ancestors sitting there in front of the house I grew up in and where my family still lives today.  Even though we have lived in different times and a generation or more apart, I somehow feel closely connected to you both.
It's a simple concept that translates into something far more rich and expressive than almost any other form of media. The overwhelming popularity of this photoblog speaks to its success. The founder, 22-year-old Taylor Jones, is writing a book based the blog. DearPhotograph.com attracted over 8 million hits in 3 months and receives nearly 20,000 visits per day. And the photo submissions keep rolling in.
Photographs serve as portals to moments of the past. The memory contained within that 4×6 is each of ours to define. And in the case of Dear Photograph, that memory gains another dimension entirely. A 4x6x4x6, if you will.
A few of my favorites (click photos to enlarge):
Related Articles:
Dear Photograph Featured in Business Insider
Dear Photograph Featured in The Guardian